Rejuvenate your body and mind with a Vita Spa. For many years, Vita Spa has crafted quality hot tubs that provide homeowners with a space to heal, relax and recover. Through consistent innovation, this industry-leading brand has created a wide range of features to elevate your experience and help you find complete relaxation in your own backyard. 
Sit back, relax and let your Vita Spa take care of the rest.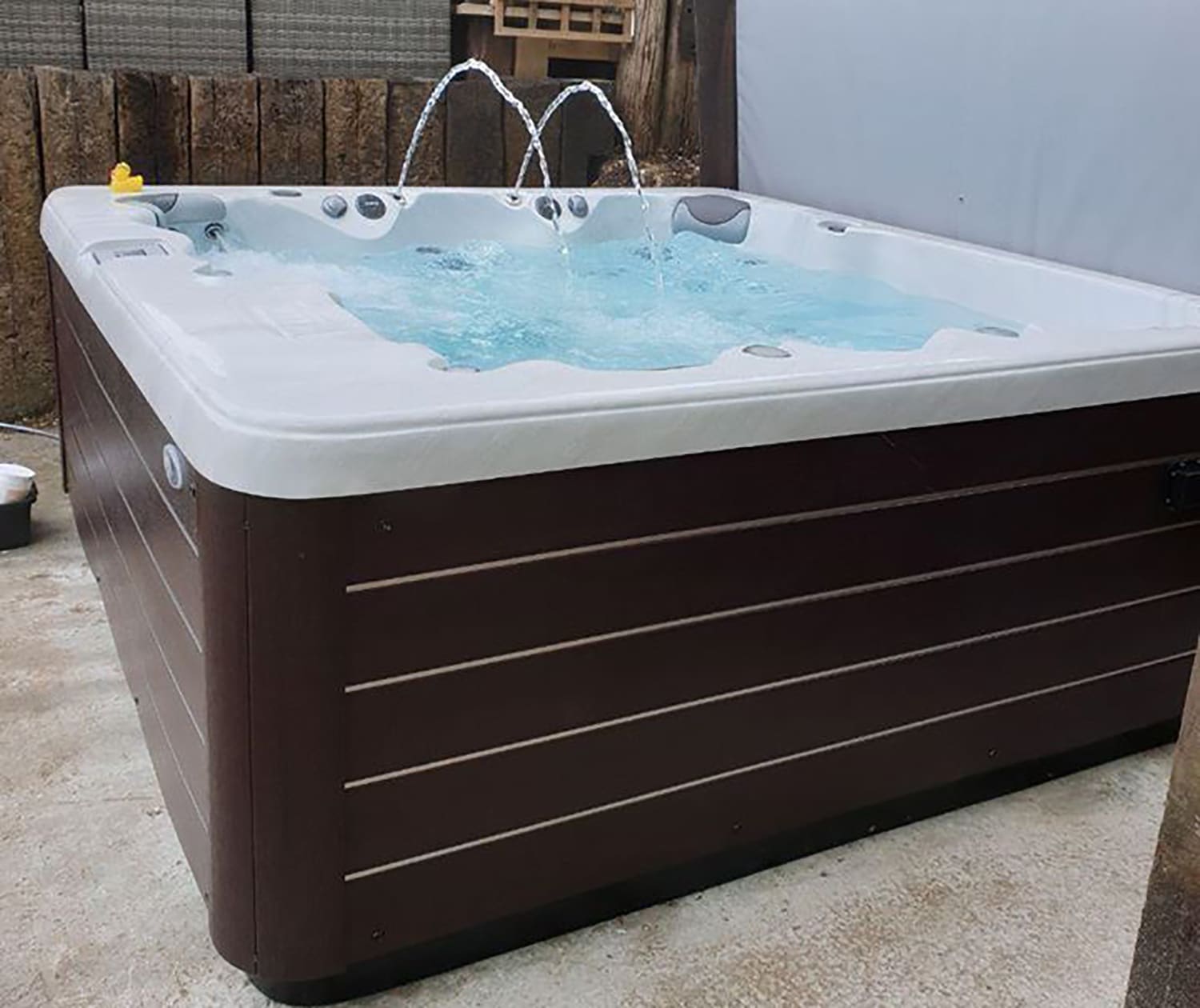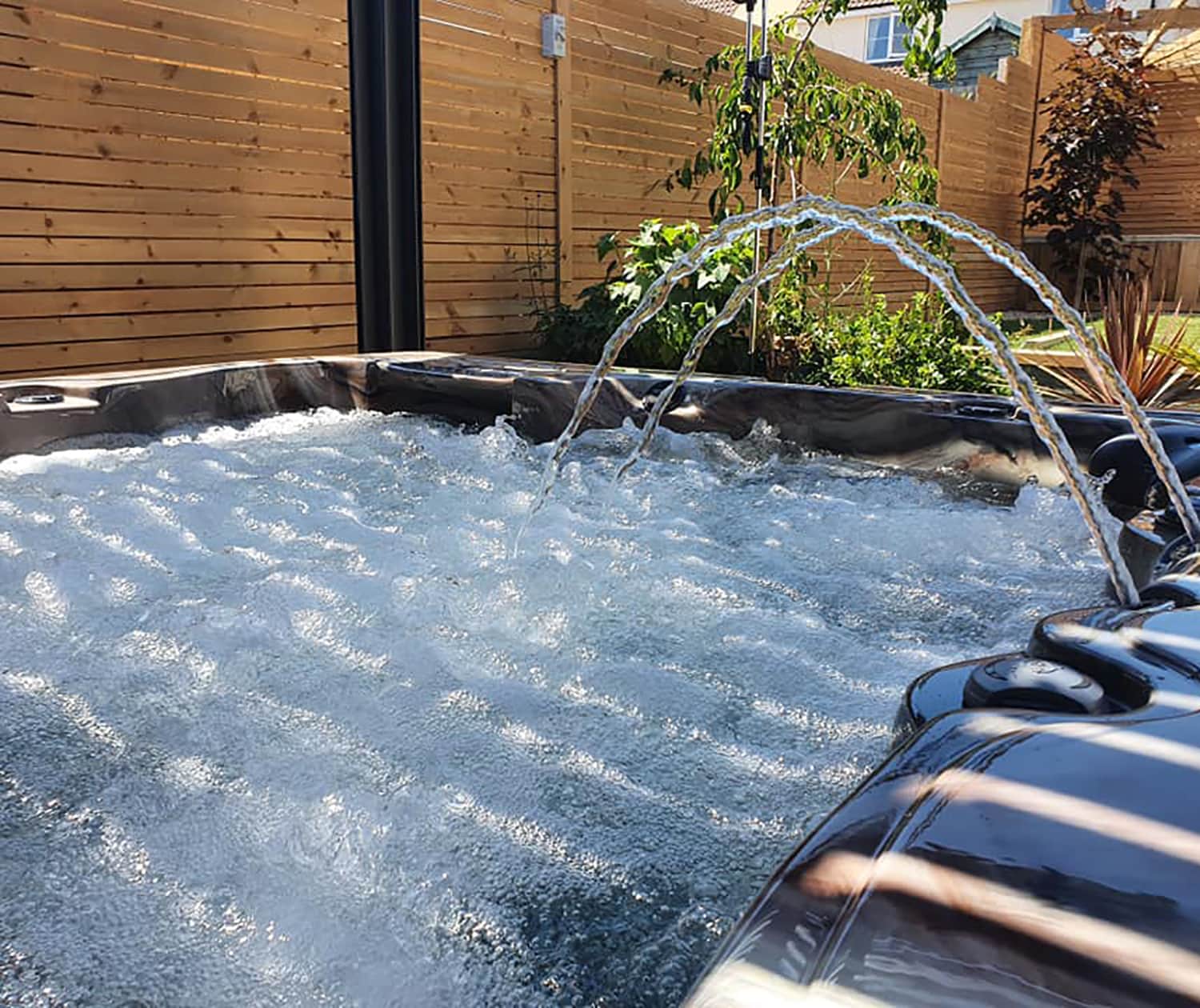 We have 19+ hot tubs for you to shop from. For more information about Vita Spas, contact us today.
Features to Enhance Your Experience
Whether it's simplifying the user experience or adding to the ambiance, the right features can amplify your experience by creating a peaceful space for you to find complete rejuvenation.
Relax in the light of AquaGlo
Enjoy a peaceful spa experience in combination with AquaGlo illumination. Add to the ambiance of your soak, engage in healing chromatherapy and more!
Enjoy a smooth and user-friendly experience with the newly-designed topside control panels from Vita Spa. You can quickly and easily adjust the settings within your hot tub to create a custom soak.
Elevate your overall spa experience with the power of music. With Vita Tunes, you can listen to music that only maximizes your soak. Whether you're hosting loved ones or relaxing after a long day, all you have to do is connect and press play. 
The indicator light is a standard feature on 700 Series hot tubs and STR Swim Spas, allowing you to check the status of your hot tub without opening the cover or app. The color changes from blue to red or flashes blue or red with corresponding error codes.
With Vita Spas, you can expect nothing less than an exceptional spa experience. This revolutionary brand has made strides in the industry, becoming a leader that is known and respected around the world. Whether you're looking for the ultimate in relaxation or to bring your backyard to life, we promise that there is a Vita Spa for you. 
Dedicated to Customer Satisfaction
Don't just take our word for it. See why our customers love us!
Very comfortable recommending Legacy to others
We shopped all over the Sarasota area within a 75-mile radius. Legacy was friendly, easy to work with, and had very good quality products. The delivery team was very careful, respectful of the property, and courteous. It has been a very positive experience and feels very comfortable recommending Legacy to others.
Fast & professional service
Service call request was immediately returned. The technician came and was very thorough and clearly explained the issues. Have to wait on a special replacement part but was glad the problem was discovered so quickly.
Excellent service. Our problem of a bad heater for our 20-year-old spa was quickly diagnosed over the phone and pricing was quoted. The service technician, Dave, arrived the very next day and completed the fix in a very professional manner, a great customer service rep. We will certainly call on them in the future.
Great company they respond quickly and are honest and upfront about cost. We are glad we found them to repair our hot tub
Very professional and courteous service.
Since our tub was purchased from Legacy three years ago our experience with the tub and the company has been excellent. Shut down for a spell due to Hurricane Ian, the tub heater failed to start up. Dave came out today, efficiently sorted the problem, and ordered the replacement part. Very professional and courteous service.
We bought our hot tub from Legacy without any high-pressure salesperson. James knew the facts about the tubs and answered our questions, so we understood. Have a service call today to fix a jet. Called and it was scheduled promptly. Have had the tub for one week and we are enjoying it very much. Highly recommend them.
The service was excellent..
The service technician was extremely knowledgeable and helpful. He took time to explain every feature and function that he inspected. He was polite and could not have provided better service. We will use Legacy for all future services and purchases.
Awesome experience from start to finish. No high-pressure sales, knowledgable staff, purchase and set up was easy. I had a service follow-up today. Again, amazing service after the sale. EVERYONE, there seems to know their job and has the desire to do it well, which is rare these days. David was excellent.
Contact us for current specials and sale pricing. Please provide your contact information and we will be sure you are informed of all specials and sales.