American Whirlpool® Swim Spas
American Whirlpool® Swim Spas
Take the first step toward better health and a revamped backyard space with help from our team at Legacy Hot Tubs. American Whirlpool® Swim Spas are highly regarded and respected throughout the spa industry – and for good reason. Each spa is designed to offer swimmers the perfect environment for a variety of activities.
An ergonomic and comfortable seating area is perfect for relaxation, while the open-concept tank area is ideal for those looking to exercise, play games or spend time with their kids.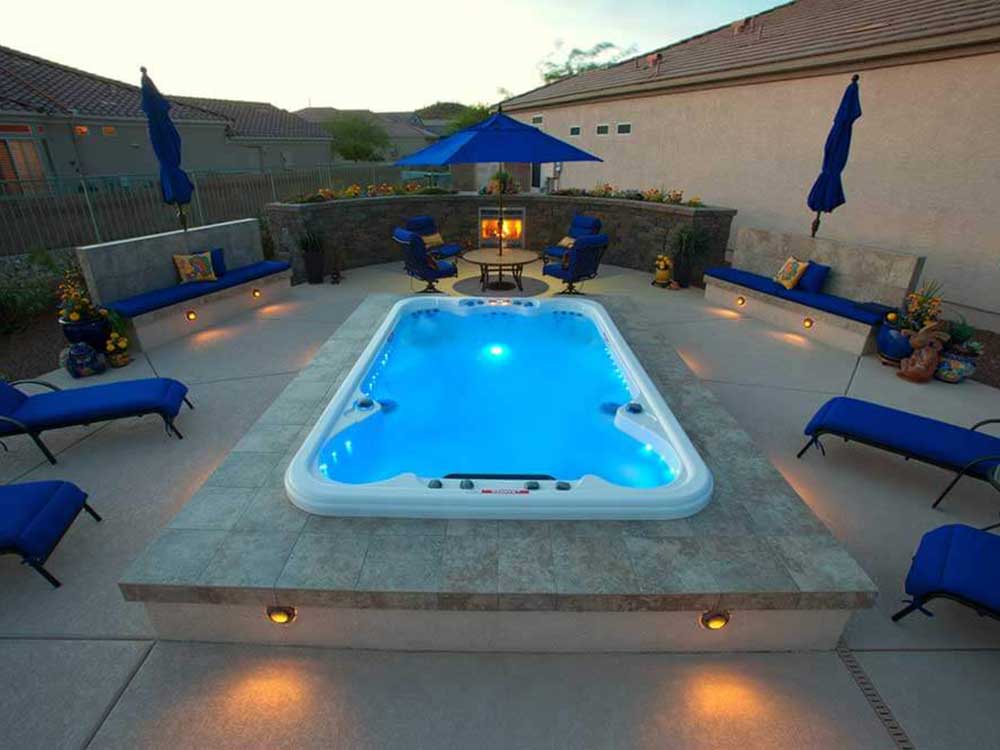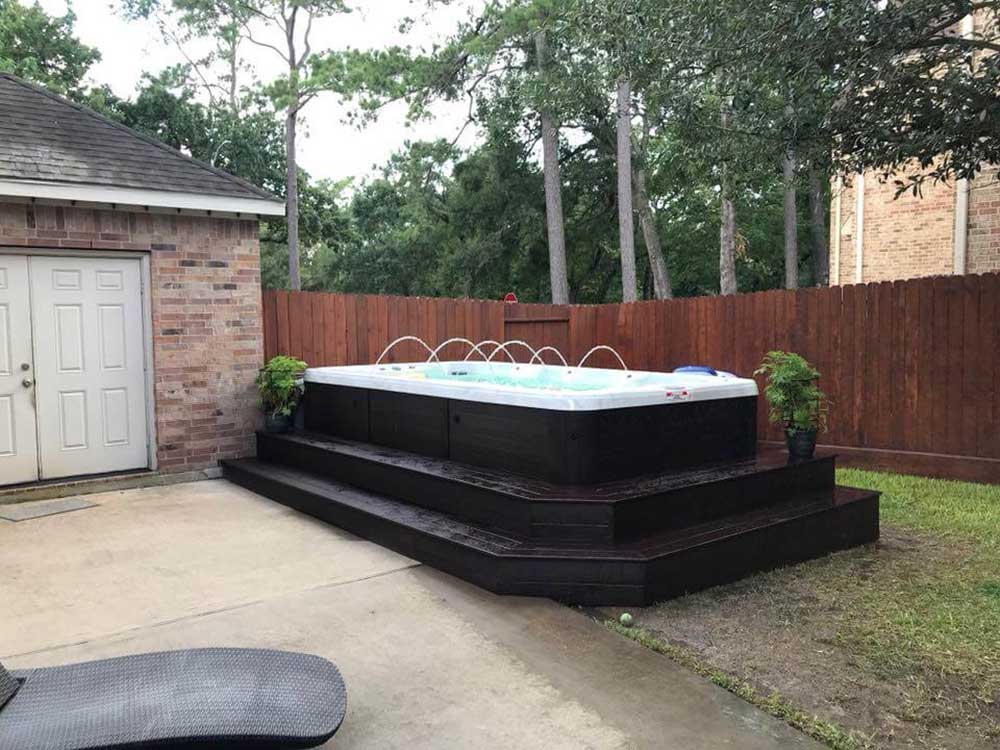 Whether you're looking to improve your health and wellness, improve your backyard living space or spend more time with the kids, our experts at Legacy Hot Tubs in Sarasota are here to help. To learn more about our swim spa prices or experience the luxury of American Whirlpool®, contact us today. 
Where Style Meets Innovation
With features, technology and innovation that lead the industry, finding your dream swim spa has never been simpler. Learn more about the cutting-edge features that allow American Whirlpool® to lead the industry.
Physician Designed Zone Therapy®
The Physician-Designed Zone Therapy® seats combine the right jets with a perfect amount of pressure. This approach helps to properly target specific pressure points and stress-prone areas with a soothing massage.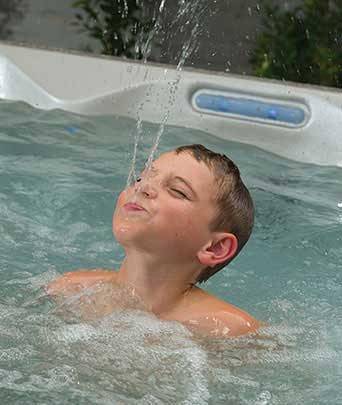 The maintenance of your hot tub water is made easy with a complete 4-step cleaning system and dual sanitization. This is the same technology that is used to sanitize drinking water all over the world!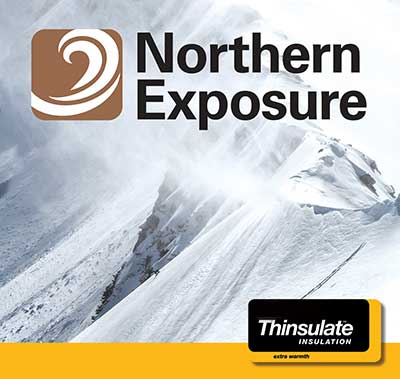 Northern Exposure® Insulation System
The Northern Exposure® Insulation System features a unique 3-layer thermal barrier technology. It reflects the radiant heat energy generated from the pumps back into the hot tub. This ensures that energy created by the hot tub stays in the hot tub.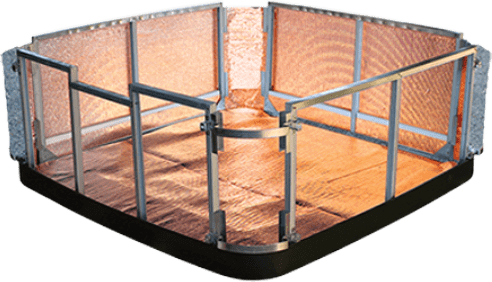 The Steel Sub-Structure has the highest strength-to-weight ratio of any building material available. Unlike wood, steel is dimensionally stable. It will not expand or contract with moisture, preventing potential damage to the hot tub's exterior from the inside.
About American Whirlpool®
Would you like to learn more about this industry-leading brand? Just press play, and this video will teach and show you everything you need to know!
Dedicated to Customer Satisfaction
Don't just take our word for it. See why our customers love us!
Very comfortable recommending Legacy to others
We shopped all over the Sarasota area within a 75-mile radius. Legacy was friendly, easy to work with, and had very good quality products. The delivery team was very careful, respectful of the property, and courteous. It has been a very positive experience and feels very comfortable recommending Legacy to others.
Fast & professional service
Service call request was immediately returned. The technician came and was very thorough and clearly explained the issues. Have to wait on a special replacement part but was glad the problem was discovered so quickly.
Excellent service. Our problem of a bad heater for our 20-year-old spa was quickly diagnosed over the phone and pricing was quoted. The service technician, Dave, arrived the very next day and completed the fix in a very professional manner, a great customer service rep. We will certainly call on them in the future.
Great company they respond quickly and are honest and upfront about cost. We are glad we found them to repair our hot tub
Very professional and courteous service.
Since our tub was purchased from Legacy three years ago our experience with the tub and the company has been excellent. Shut down for a spell due to Hurricane Ian, the tub heater failed to start up. Dave came out today, efficiently sorted the problem, and ordered the replacement part. Very professional and courteous service.
We bought our hot tub from Legacy without any high-pressure salesperson. James knew the facts about the tubs and answered our questions, so we understood. Have a service call today to fix a jet. Called and it was scheduled promptly. Have had the tub for one week and we are enjoying it very much. Highly recommend them.
The service was excellent..
The service technician was extremely knowledgeable and helpful. He took time to explain every feature and function that he inspected. He was polite and could not have provided better service. We will use Legacy for all future services and purchases.
Awesome experience from start to finish. No high-pressure sales, knowledgable staff, purchase and set up was easy. I had a service follow-up today. Again, amazing service after the sale. EVERYONE, there seems to know their job and has the desire to do it well, which is rare these days. David was excellent.
Contact us for current specials and sale pricing. Please provide your contact information and we will be sure you are informed of all specials and sales.