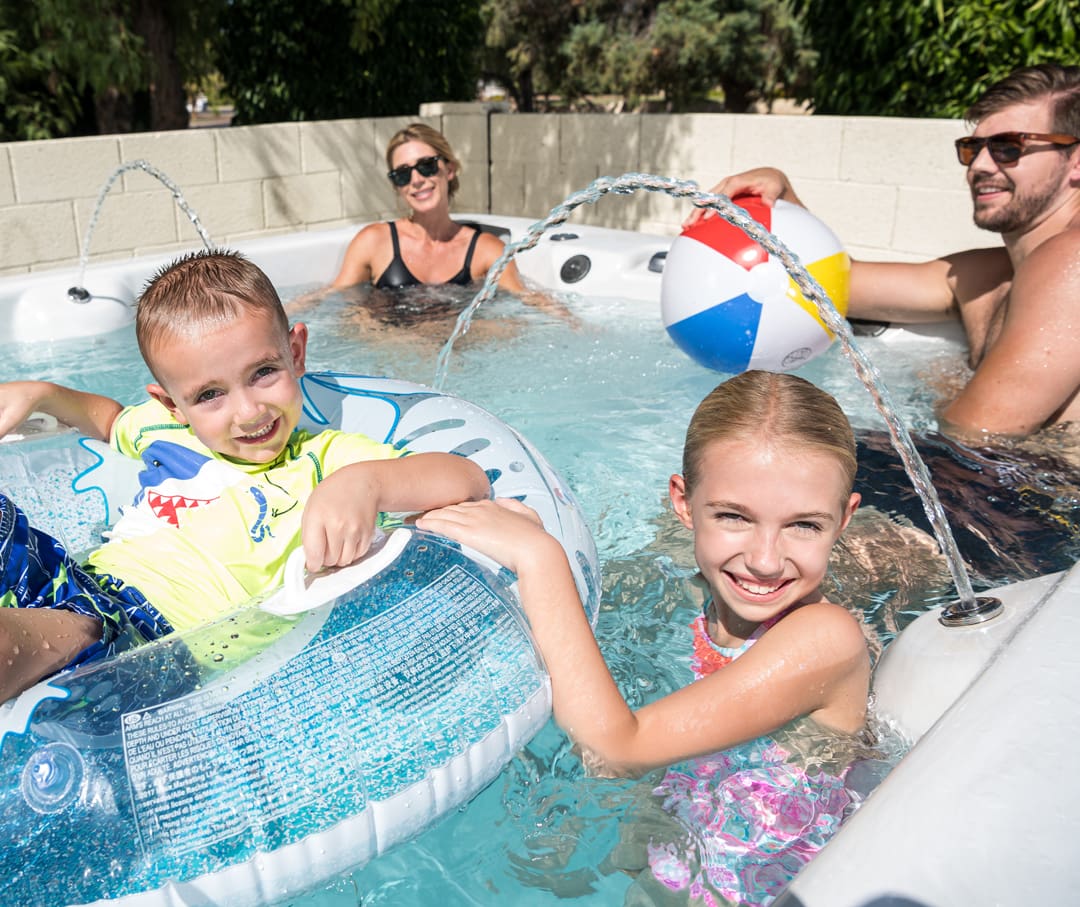 Enjoy a New Approach to Health and Wellness
Have you considered installing a swimming pool, but don't quite have the space? The addition of a swim spa might just be the solution you have been waiting for. Also known as all season pools, swim spas can offer many benefits of both hot tubs and swimming pools, but in an all-in-one, compact package. Enjoy a complete aquatic exercise or relax in style, all from the comfort of the jet-driven water. 
The Perfect Combination of Leisure and Recreation
The installation of a swim spa can bring a wealth of versatility to your home and backyard. They are built with both relaxation and recreation in mind, enabling them to meet the needs of just about anyone who may reside in or visit your home.
With an all season pool, there is truly something for everyone. Whether you're looking to soak in style or engage in a low-impact workout.
Bring relaxation, recreation, and entertainment to your backyard space with a swim spa. Often described as the perfect combination of a hot tub and swimming pool, swim spas offer the shared benefits and features of both. Enjoy a larger area to swim and play, with the addition of a comfortable seated area that is perfect for relaxation – all in one comprehensive spa system.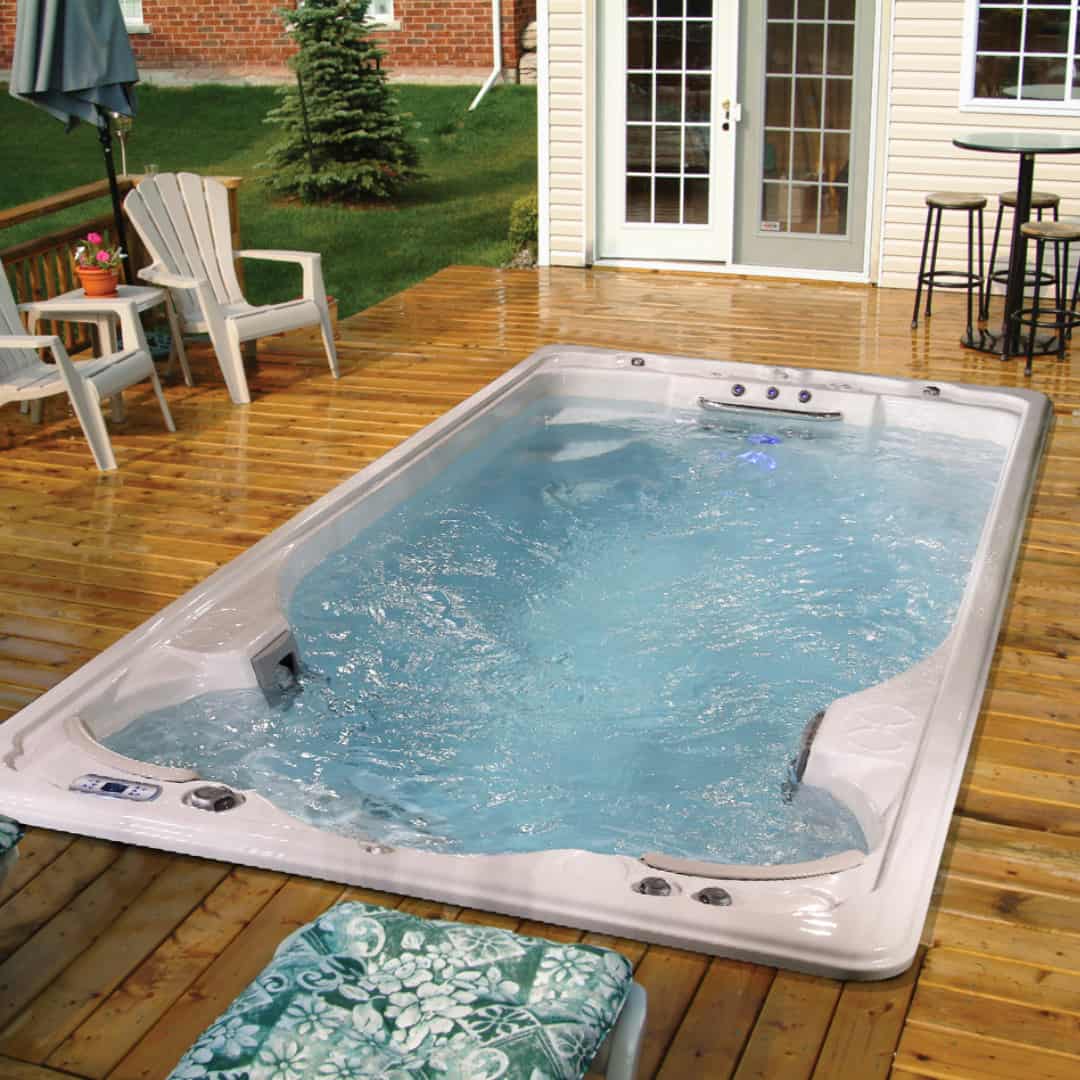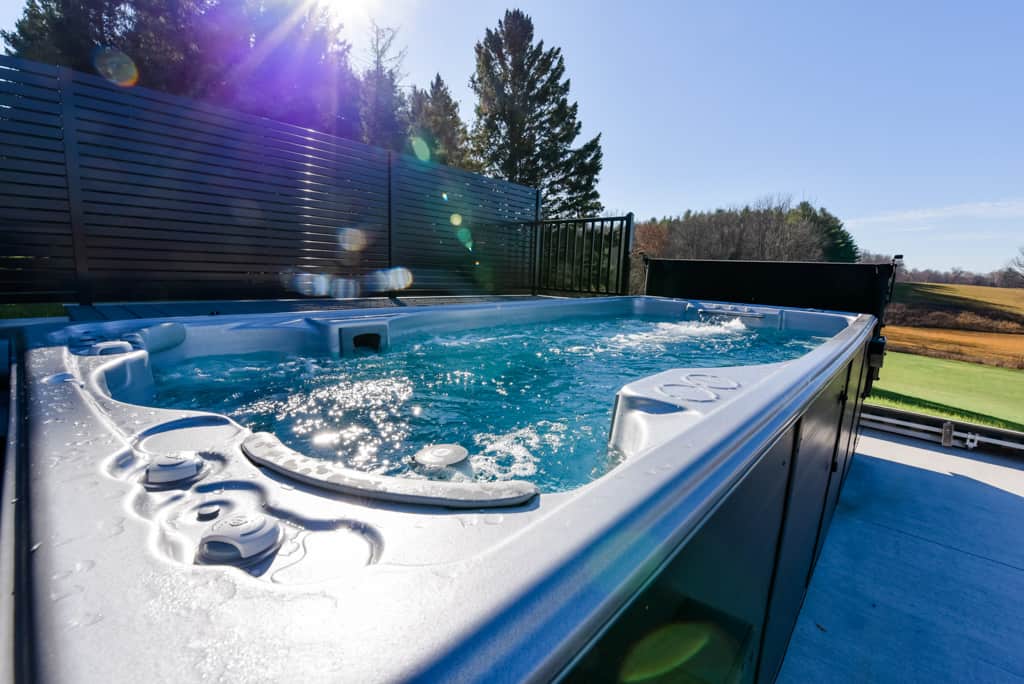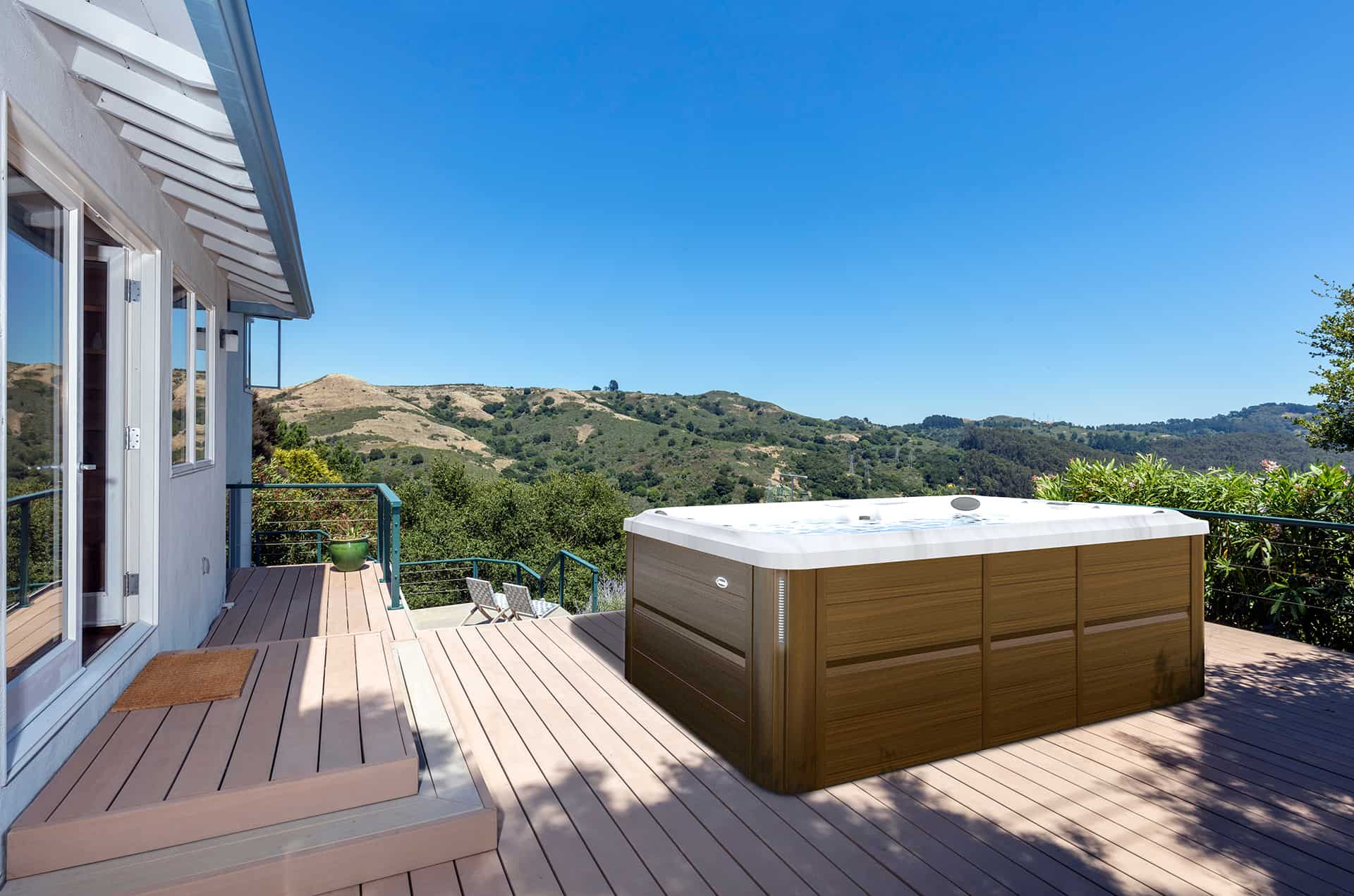 Rain or shine, your all-season pool is always ready to use. With dual-temperature technology, you can adjust the temperature to be as warm or cool as you see fit based on your surroundings.
Whether you're looking to wind down after an exhausting day or are looking for an effective workout, your swim spa can cater to your needs. Sit back and relax in the ergonomic seats or engage in an aquatic workout.
Swim spas are equipped with energy-efficient technology to help you save costs on energy usage. Not only that, but they also cost the fraction of what an in-ground swimming pool installation does, saving you even more.
Why Our Customers Love Us
Don't just take our word for it. See why our customers love us!
Very comfortable recommending Legacy to others
We shopped all over the Sarasota area within a 75-mile radius. Legacy was friendly, easy to work with, and had very good quality products. The delivery team was very careful, respectful of the property, and courteous. It has been a very positive experience and feels very comfortable recommending Legacy to others.
Fast & professional service
Service call request was immediately returned. The technician came and was very thorough and clearly explained the issues. Have to wait on a special replacement part but was glad the problem was discovered so quickly.
Excellent service. Our problem of a bad heater for our 20-year-old spa was quickly diagnosed over the phone and pricing was quoted. The service technician, Dave, arrived the very next day and completed the fix in a very professional manner, a great customer service rep. We will certainly call on them in the future.
Great company they respond quickly and are honest and upfront about cost. We are glad we found them to repair our hot tub
Very professional and courteous service.
Since our tub was purchased from Legacy three years ago our experience with the tub and the company has been excellent. Shut down for a spell due to Hurricane Ian, the tub heater failed to start up. Dave came out today, efficiently sorted the problem, and ordered the replacement part. Very professional and courteous service.
We bought our hot tub from Legacy without any high-pressure salesperson. James knew the facts about the tubs and answered our questions, so we understood. Have a service call today to fix a jet. Called and it was scheduled promptly. Have had the tub for one week and we are enjoying it very much. Highly recommend them.
The service was excellent..
The service technician was extremely knowledgeable and helpful. He took time to explain every feature and function that he inspected. He was polite and could not have provided better service. We will use Legacy for all future services and purchases.
Awesome experience from start to finish. No high-pressure sales, knowledgable staff, purchase and set up was easy. I had a service follow-up today. Again, amazing service after the sale. EVERYONE, there seems to know their job and has the desire to do it well, which is rare these days. David was excellent.
Contact us for current specials and sale pricing. Please provide your contact information and we will be sure you are informed of all specials and sales.